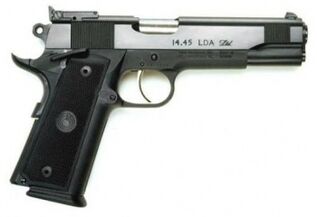 The Para-Ordnance LDA
is a type of 1911 pistol chambered in .45 ACP.
It was used by a thug in Taken 2.
Description
Edit
Para-Ordnance was the manufacturer of the first double-action-only 1911-style pistol. The introduction of the LDA (Light Double Action) allowed law enforcement agencies to use 1911-style pistols while still addressing the perceived liability issues of a single-action pistol.