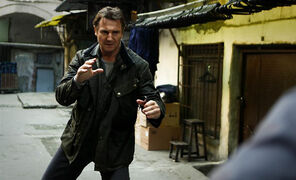 Nagasu Do
is a type of mixed martial arts fighting style.
It was used in Taken and Taken 2.
Description
Edit
The martial art style used by Liam Neeson's character Bryan Mills  in both Taken movies is Nagasu Do. It's a hybrid martial art style that borrows from Judo, Aikido and Ju Jitsu.